Vitamin Med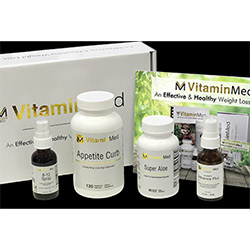 An Effective & Healthy Weight Loss System
The Vitamin Med system is likely to produce health benefits, such as improvements in blood pressure, blood cholesterol, and blood sugars, even with as little as 5-10% body fat loss.
An important point to note with our system is that when your patient has dropped, for example, 16lbs., they have probably lost 14 lbs. of abnormal fat. Whereas with other diets, when you lose 16 lbs. you could be losing 8 lbs. of lean body mass, 4 lbs. of good fat reserves and 4 lbs. of abnormal fat.
By following the specific program, you will lose weight safely and rapidly from the areas that contain stored fat, and you will not only lose pounds, but more importantly inches.
Learn more at: http://www.vitaminmed.com/weight_loss.php
If you'd like to learn more or schedule an appointment, please don't hesitate to contact our practice today.
---
About Stynchula Chiropractic & Sports Rehab Center | (703) 204-1220