Meet Our Team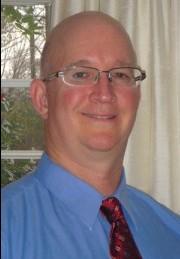 Dr. Andrew Stynchula, Chiropractor
Dr. Andrew Stynchula was born and raised in Northern Virginia and completed his undergraduate studies at The University of Virginia, Charlottesville before earning his Doctorate degree in Chiropractic from National College of Chiropractic (now NUHS), in Lombard, IL in 1994. He founded Stynchula Chiropractic Care, LLC in 1995 with the help of his wife, Leanne (RN).
Dr. Andy sees chiropractic as vital to people of all ages, as we all have spines and nerves to protect. In children, it's important to detect and correct small problems before they get bigger. As our bodies age, it is important to keep moving and enjoying the fruits of our labor. Dr. Andy has also worked on athletes of all levels, improving performance and reducing injury and recovery times and is often a featured speaker on a variety of health-care topics
Read more about Dr. Stynchula »
---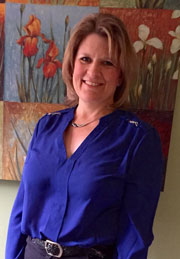 Leanne Stynchula, RN
Clinical Director for weight loss and wellness, Leanne earned her B.S. in Nursing from Marquette University in 1987. Her nursing career has encompassed a wide range of experiences including management, hospital patient care, home care and case management.
In 1997 she established Stynchula Chiropractic & Sports Rehab Center with her husband, Dr. Andy Stynchula, which enabled her to focus on her true passion…. Holistic healthcare and wellness. In early 2011 she became certified to deliver the Ideal Protein weight loss program and has never looked back! Since then, she has helped hundreds of people meet their weight loss goals. As a working mother of 4 very active kids, her empathy for those who are overscheduled is key to our continued success.
---
Please join us in welcoming our newest team members, Cindy Lopez, Marita Marquez, and Audrey Kim!
---
Stynchula Chiropractic & Sports Rehab Center | (703) 204-1220