Meet Dr. Andrew Stynchula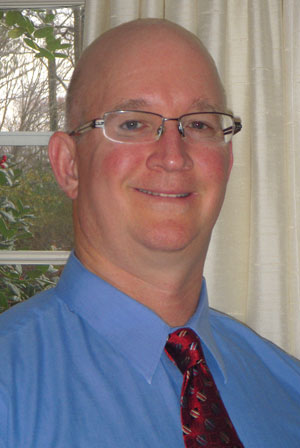 Fairfax Chiropractor
Dr. Andrew Stynchula was born and raised in Northern Virginia and completed his undergraduate studies at The University of Virginia, Charlottesville before earning his Doctorate degree in Chiropractic from National College of Chiropractic (now NUHS), in Lombard, IL in 1994. He founded Stynchula Chiropractic Care, LLC in 1995 with the help of his wife, Leanne (RN).
It's all about helping families improve quality of life and getting people back into the games of their choosing."
Constantly striving to give his patients the most up to date care possible, Dr. Andy continues to devote countless hours to continuing education and is a Certified Posture Specialist. He attends seminars on nutrition, rehabilitation, whiplash, sports injuries and the latest treatment advances like cold laser, vibrational therapy wave and spinal decompression.
Dr. Stynchula is a member of the Virginia Association, the Foundation for Wellness Foundation for Wellness Professionals and worked with the Washington Redskins during the 2001 season.

Discovering His Chiropractic Calling
Dr. Andy was inspired by his family and his own experience to become a chiropractor. His father suffered injuries to his knees and back after 9 years in the National Football League and upon retiring, was constantly coping with pain and decreased mobility. He recalls his dad getting adjusted by one of his uncles, also a chiropractor, and his dad would have immediate and lasting relief. He often attributed being a competitive golfer to chiropractic.
Later, when Dr. Andy experienced his own issue, a chiropractor pointed out where an old big fall, compounded by core imbalance from lifting heavy weights caused a weakened area in his spine. Dr. Andy made the decision to invest in a corrective program and the rest is history.
Healing the Whole Community
Dr. Andy sees chiropractic as vital to people of all ages, as we all have spines and nerves to protect. In children, it's important to detect and correct small problems before they get bigger. As our bodies age, it is important to keep moving and enjoying the fruits of our labor. Dr. Andy has also worked on athletes of all levels, improving performance and reducing injury and recovery times and is often a featured speaker on a variety of health-care topics
Discover the Stynchula Chiropractic & Sports Rehab Center Difference
We look forward to meeting you in person and discussing how we can help you get on the road to wellness. Contact us today to schedule your appointment!
---
Fairfax Chiropractor Dr. Andrew Stynchula
Stynchula Chiropractic & Sports Rehab Center | (703) 204-1220