Ideal Protein in Fairfax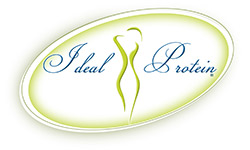 The Ideal Protein Protocol is a 4 Phase weight and lifestyle management protocol medically developed and based on validated science for safe weight loss. It features one-on-one coaching and a healthier lifestyle education in each phase of the journey. The Ideal Protein Protocol is overseen by licensed healthcare practitioners or trained coaches in thousands of clinics or centers across North America and more than fifteen countries worldwide.
Ideal Protein is about much more than just losing weight. The Ideal Protein Protocol is about getting your life back and regaining your health and vitality.
How does Ideal Protein work?
Ideal Protein brings our relationship with food back to its fundamentals.
The body has three sources of energy from which it draws to meet its metabolic needs:
Carbohydrates
Protein, and
Fat
Chronologically, the body will first draw on its carbohydrate reserve before turning to protein and fat.
During the weight loss phases of the Protocol, we limit carbohydrate intake to encourage the body to turn to its fat and muscle components for energy.
By eating protein foods, the Protocol helps to support muscle mass and teaches you how to develop smarter eating habits and lifestyle choices, to help maintain your weight after weight loss is achieved.
The Ideal Protein Weight Loss Protocol is not a high-protein diet. It simply offers a variety of good, quality, protein-based foods that are easily assimilated.
The Protocol is broken down into Four Phases:
Phase 1 – Weight Loss
Phase 2 – 14 Day
Phase 3 – Pre-Stabilization
Phase 4 – Maintenance
It Works!
"In 3 months I have lost 40 lbs and within that time went on vacation to Hawaii for a week and celebrated
our daughter's marriage." -Michelle
"All in all I can say that the Ideal Protein program allowed me to stay with the diet until I reached my goal without the suffering and misery of other "diets" I had tried in the past with only limited success." -Sam
"I worked with Leanne exclusively and was able to lose close to 30lb in 7-8 weeks." -MD
"I have had a great experience working with Leanne. She has been very professional and patient throughout the whole process for me.
I lost the weight I needed to lose."
-Melissa

ORDER FORM
Click below to view and print an order form for Ideal Protein Products
Call Stynchula
Chiropractic & Sports Rehab Center with any questions about Ideal Protein or how we can help you reach your health goals.
---
Stynchula Chiropractic & Sports Rehab Center | (703) 204-1220