Chiropractic Care
Dr. Andy
believes that the idea behind chiropractic care can be closely related to the buildup of traffic following an auto accident. Think about it—if a car crash occurs on the highway, the normal flow of traffic behind it starts to build up and slow down. Eventually, some cars may even decide to create a new path around the accident. This is very similar to what happens inside the body after it experiences trauma or stress, and relief only comes once we remove the obstacle.
Effective Care for Every Patient
Whether you've been injured in an auto accident, sports injury, or are in the later years of life and just want to move freer, Stynchula Chiropractic & Sports Rehab Center has the ability to put the spring back in your step and return to those things you need and love to do.
At Stynchula Chiropractic & Sports Rehab Center, Dr. Andy may employ one of the following or a combination of these techniques during your care:
Diversified
S.O.T.
Activator
Meridian Therapy
Muscle release techniques
Trigger Point Therapy
Kinesiology
Spinal Decompression
(See Video Above)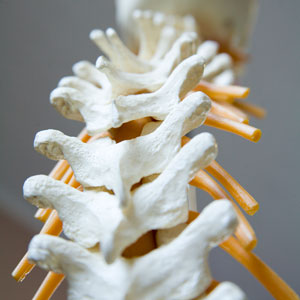 Dr. Andy has had great results over the years treating problems less commonly associated with chiropractic care including but not limited to numbness/tingling; rotator cuff; meniscus and knee; arthritis; scoliosis; jaw issues (TMJ); bone and heel spurs; headaches; neck pains; sports injuries; back pain and many others.
Why Try Chiropractic?
Chiropractic care is a natural way to stay free of drugs and surgery. Often times, patients might undergo hip or back surgery only to find themselves back in pain years later. With chiropractic care, we can get to the root cause of your problem and work to stabilize the issue, restoring function so that you'll feel great for years to come.
Book an Appointment Today
Learn more about how chiropractic care can benefit yourself or your family by booking an appointment with us today.
---
Chiropractic Care Fairfax | (703) 204-1220